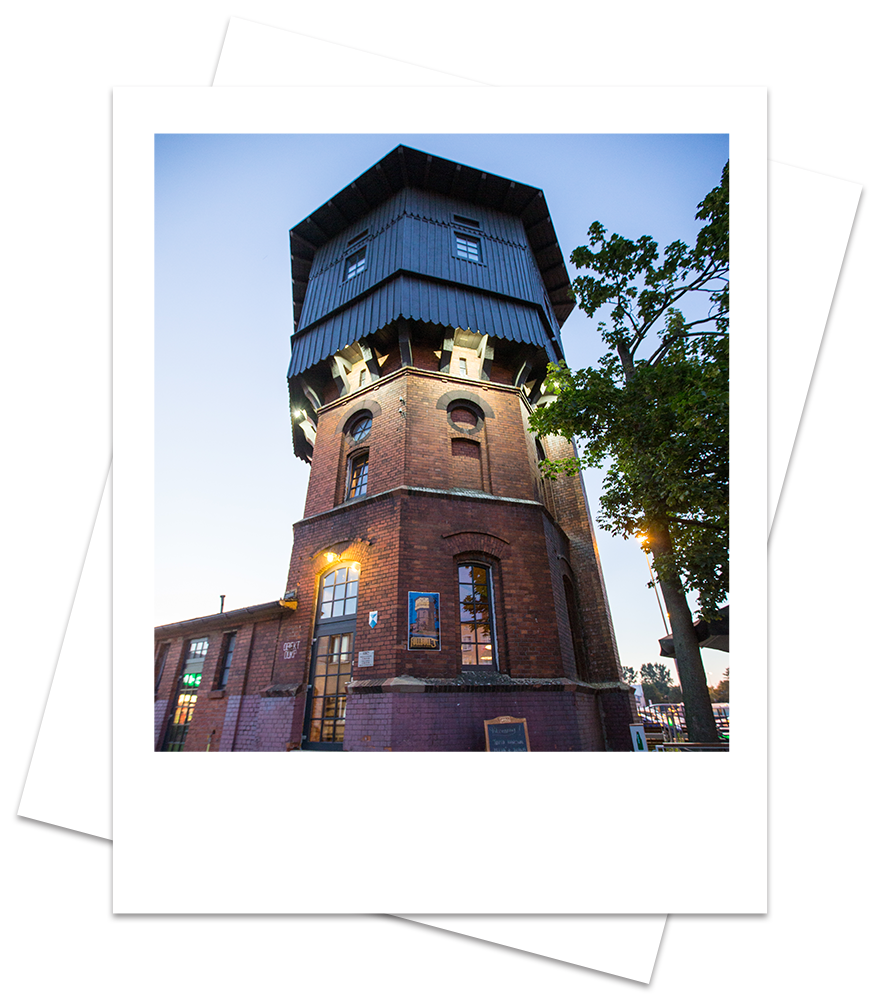 Beginnings

We are a family-run business, which has been setting new trends and providing amazing culinary experiences for many years. Our story began many years ago with Italian cuisine in Pizzeria Pinokio restaurant, and later went on to the founding of an elegant Portus restaurant.
This time we reach for the main dish of the American cuisine – a well-known and much-loved burger.
We would like to offer you different variations of this dish with the use of high-quality meat and extras,which will be the warranty of an exceptional taste. To come up to the expectations of our regular customers and break the daily routine, each month we offer the burger of the month, which reigns in the menu for only one month. Our experiences and passion for multicultural and tasty cuisine led to the creation of a place in which you can eat deliciously as well as visit a long unused place with a past...
The past

The Water Tower has become part of the scenery of Słupsk forever. Isolated and inaccessible, it aroused the interest of many residents of the city. Along with the idea of creating a new restaurant, we decided to give this place another chance and fill it with life. Our tower is the only one which survived in Słupsk. It dates back to the end of the 19th century when it operated a number of roundhouses. Since 2010 it has been registered in the Historical Monuments Register of the Pomeranian Region. Now, in all its glory and with new look, the tower is looking forward to your visit!